Tune in to our bi-weekly podcast, The EASY Organic Gardener with Sheri Frey, for expert advice on organic gardening and natural pest control!
Host: Sheri Frey, Cofounder and VP of Marketing at ARBICO Organics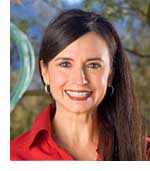 About the Host:
Since 1979 Sheri has been co-founder and vice president of ARBICO Organics. ARBICO Organics produces and markets organic and natural products for home, business, garden, lawn, farm and pets. Products include beneficial insects and organisms, fertilizers and soil amendments, weed and disease controls, composting supplies, insecticides, critter controls, horse care, traps, lures, pheromones, botanicals and more.
About the Show:
Guests on the show include community organizers, authors and thought leaders and voices from today's top organic suppliers. Learn how principles of sustainability can be applied to any growing operation, large or small. If you or someone you know would like to be a guest on the show, please email Media@arbico.com for more information.
How to Listen:
Find The EASY Organic Gardener Podcast in your favorite podcast app to stream below.
Episode List & Links to Listen