When we can get away from our busy lives of demanding work and family obligations and focus on gardening, plants and the act of growing brings more than food to the table. Nature, trees, flowers and vegetables provide us with a sense of accomplishment, peace and serenity.
To See Our Full List of Blogs Visit Our Dig Deeper Blog Homepage.
Meet Goliath, the World's Largest Beetle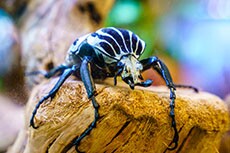 October 17, 2023: You've dealt with whiteflies, gnats, flies, aphids, and so much more in your backyard garden, but there are some insects out there that can be truly horrifying. Meet the Goliath beetle! This insect is a standout in the world of insects, and not just because of its massive size. It's well known for being the largest beetle in the world, but Goliath beetles deserve to be recognized for more than their size.
Read More >>
How to Prepare Your Greenhouse for the Winter Growing Season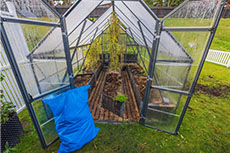 September 25, 2023: September is upon us. Kids are back in school, football is being played on the weekends, and veteran gardeners are starting to prepare their greenhouses for the winter growing season. If you live in a gardening zone where temperatures drop below freezing and snow frequently falls, a greenhouse or a cold frame is your only option for growing during the winter.
Read More >>
Late Summer Lawn Problems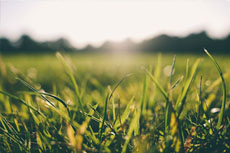 August 17, 2023: You've likely heard various news stories about how summer 2023 has been one of the hottest summers on record for the USA. But it hasn't just been in America. Across the world, July 2023 has been the hottest month on record. Focusing back on America, the American West has been experiencing water shortages due to heat and drought, and the traditional American lawn has turned into a big green punching bag for select environmental activist groups.
Read More >>
How to Protect Your Ornamental Plants from Disease and Pests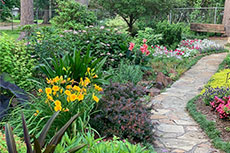 July 26, 2023: It's summer in America, which means that many ornamentals are in full, vibrant bloom. Ornamentals cover a wide range of plants. The only qualification for being an ornamental is that the plant is not grown for consumption. This means that everything from petunias to non-fruit trees are considered ornamental plants. When you have such a wide range of plants, it's difficult to give general gardening advice about ornamentals
Read More >>
Organic Weed Control Eliminates Weeds and is Kind to the Environment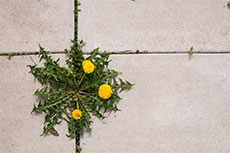 June 28, 2023: Weed control is a tricky thing to get right. By their nature, weeds pop up where you don't want them. In fact, the definition of a weed requires that the plant in question must be growing where it is not desired. If the plant is growing in a desired location, it can no longer be considered a weed, even if it is a species of plant that is considered invasive, such as wild violets or dandelions.
Read More >>
The Dreaded Spotted Lanternfly (Lycorma delicatula)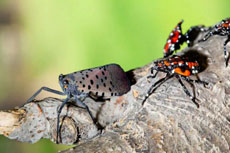 May 10, 2023: These invasive insects were first detected in Pennsylvania in 2014. It is believed that they were stowaways on a shipment of imported stone. Spotted lanternflies (SLF) are exceptional stowaways/hitchhikers, and it is precisely this type of behavior that accounts for their rapid spread to fourteen additional states. At the time of this writing (May 2023), they are found in Connecticut, Delaware, Indiana, Maryland, Massachusetts, Michigan, New Jersey, New York, North Carolina, Ohio, Pennsylvania, Rhode Island, Virginia, and West Virginia.
Read More >>
Flower's Power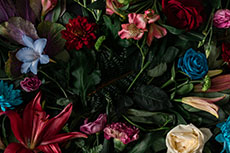 April 14, 2023: Humans have an undeniable attraction, and even reverence for, flowers that is unlike our appreciation for other objects in our natural world. Throughout our history, people have been inspired by flowers to write poetry and songs, give them symbolic power, philosophize about their purpose in the world, add them to our folklore, paint and draw them endlessly and so much more. The famous German philosopher, Goethe, claimed that he could look at a flower and experience our whole cycle of existence.
Read More >>
What The Best Dressed Yards Are Wearing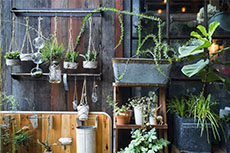 March 10, 2023: Many people, perhaps even most, tend to make a backyard plan and stick to it year after year. But, just as you would update a kitchen or bathroom, yards need a refresh every now and then. Unless the home is an historically accurate structure, no one wants a yard that looks like it was decorated decades ago. So, while you are waiting for the last of the winter to melt way, consider some of these 2023 trends:
Read More >>
Indigo: A Plant, A Hue, A Phenomenon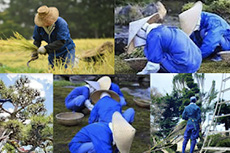 February 24, 2023: We've all heard of indigo; some of us think of it as a color and some of us even know that it's a plant that makes blue dye. But fewer of us know the length and breadth of the story of indigo. And no one knows the whole story.
Read More >>
Creepy-Crawlies In Your Firewood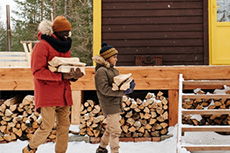 January 26, 2023: This is the time of year when millions of people are reaching for firewood on a regular basis. For some of these people, wood is a necessity to keep warm and cook food, for others it is a source of comfort and coziness on a wintry day. In any case, firewood can harbor insects that no one wants inside their dwellings.
Read More >>
The Wonderful World of Wreaths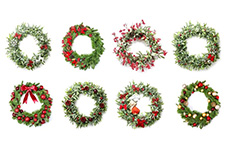 December 2, 2022: Wreaths are arguably the most ubiquitous of all Christmas decorations. They are also the most versatile and are more than just Christmas décor - they can be enjoyed in a seemingly endless number of ways all year long.
Read More >>
What's Eating My Sweaters?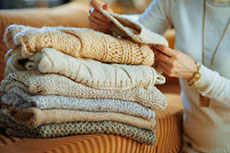 November 4, 2022: At this time of year, people are digging into their storage areas looking for warm clothing and blankets. Unfortunately, some of these people will find that their belongings have been an insect's meal - they've unwittingly welcomed clothes moths into their homes.
Read More >>
5 Ghostly Insects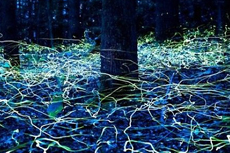 October 10, 2022: I think it's safe to say that insects are pretty high up on the creepiness scale for most people. And if you delve into their behaviors, the measurement goes even higher. But some are downright ghostly as well. Here are five prime examples: PHASMIDS - These insects are from the order Phasmatodea and are commonly known as ghost insects. The Latin root of their name is "phantasma", meaning an apparition or specter, and is the same root as phantom or phantasm.
Read More >>
That Dreaded Word – Blight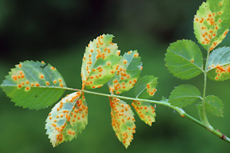 September 20, 2022: One of the most appalling words to a gardener is "blight". When your garden becomes infected with blight there is no easy solution and plant damage is inevitable. Sometimes (but by no means always) it can mean your grow is a total washout. The best action to take against blight is proaction, so here's some general information to help you understand what you could be dealing with.
Read More >>
Wasps of the World Deserve Our Appreciation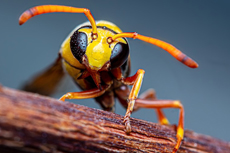 August 19, 2022: If it seems to you that lately every time you go outside there are more and more wasps around, then you're correct. In the latter part of summer and early fall, wasp populations are at their largest and all those wasps are out busily bulking up their queens and colonies. Wasps get a bad rap; they are amazing creatures that are crucial for a healthy ecosystem and not aggressive, people-hating bad guys. The more you know about them, the easier they are to like.
Read More >>
The Drowned Lands: New York's Black Dirt Region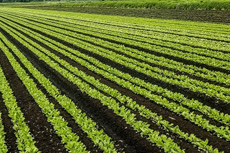 July 29, 2022: In May I was lucky enough to spend some time on a farm in the Black Dirt Region in Orange County, New York. Only about 50 miles northwest of New York City in the lower Hudson Valley, this area is characterized by beautiful estates, orchards and vineyards, charming Colonial-era villages, picturesque farms and fields of deep black dirt. All of these can be found elsewhere, except for that dirt.
Read More >>
Innovative Mosquito Control Products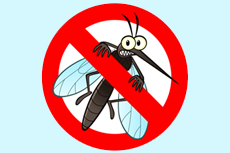 June 29, 2022: It's officially summer, but most of us have been dealing with heat for quite some time already. And this means we've been dealing with mosquitoes for quite some time already as well. Luckily, there are more products than ever before that control these dangerous flying pests. They are, after all, the most dangerous animal in the world. Here at ARBICO, we have a great selection of highly-effective mosquito control products.
Read More >>
What's This Bug? The Lord Howe Island Stick Insect.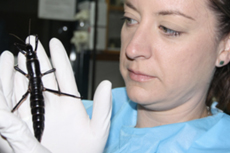 May 25, 2022: This is the Lord Howe Island Stick Insect (Dryococelus australis), or LHISI, also known as Land Lobster, Walking Sausage, Tree Lobster and Lord Howe Island Phasmid (phasmids are insects that eat leaves and resemble sticks or leaves). It is considered to be the rarest insect in the world and is native to a small island off the coast of Australia. This is a big (up to 8" in length) and sturdy oblong-shaped insect with no wings.
Read More >>
Fly Control With Fly Parasites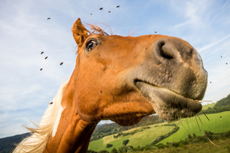 April 11, 2022: My mother used to say that nothing was certain but death and taxes. I'd like to amend that statement to include Arizona summer heat and summertime flies for everyone. We are all acutely aware of how annoying, disgusting and relentless flies are and keeping them away is never 100% effective. However, by introducing fly parasites into your world, you can make a powerful dent in their population.
Read More >>
Four-Legged Pest Control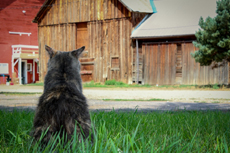 March 7, 2022: Pest Control is an issue that anyone who keeps domestic animals is well aware of. Here at ARBICO we offer lots of natural and non-toxic ways to address all sorts of pests. But we do not carry the oldest method available - the cat. Ever since cats started hanging around with people at least 10,000 years ago, they have been feeding on insects and rodents that are drawn to humans and the animals they raise.
Read More >>
Could Algae Save The World?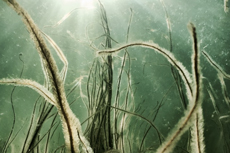 February 28, 2022: At this point in the 21st century, widespread pollution and climate change are existential problems for our species. Our planet will adapt and remain standing, but whether humans will be part of it is the big question. However, as with many of the big questions, Nature has supplied us with an answer. In this case, it's algae.
Read More >>
The WALT of Winter Houseplant Care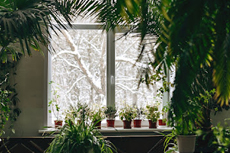 January 10, 2022: Houseplants face a particular set of problems in winter that can often take a serious toll on them. This does not have to be the case, however, if you keep an eye on certain key factors that I have dubbed "WALT". This acronym stands for Water, Air, Light and Temperature. Let's look at each one in turn:
Read More >>
What's This Bug? The Antlered Wasp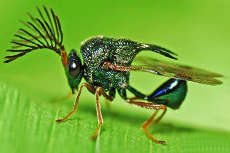 December 6, 2021: It's Christmastime, and to mark the season I bring you the Antlered Wasp (Eucharitidae). What these guys lack in size (they're less than an inch), they make up for with their large and dramatic antennae. These insects are known as Antlered Wasps, because with a little imagination, they could be itty bitty reindeer (although some people see their "antlers" as punkish mohawks).
Read More >>
The World-Wide Obsession with November's Flower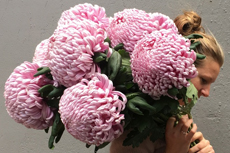 November 23, 2021: Chrysanthemum is November's birth flower and those lucky November-born couldn't have a more exquisite or meaningful bloom associated with their month. The chrysanthemum comes in hundreds of varieties and each one is competing with the others to be the most beautiful bloom
Read More >>
What's This Bug? Wait - That's A Bug?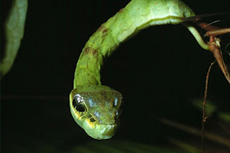 October 5, 2021: Although it does a heck of a job disguising itself as a snake, it is really a Hawk Moth (Hemeroplanes triptolemus) caterpillar. Commonly known as Snake Mimic Caterpillars, these caterpillars can be found in the rainforests of Central and South America and are undisputed masters in the art of mimicry.
Read More >>
Fall Armyworms Are Back with A Vengeance.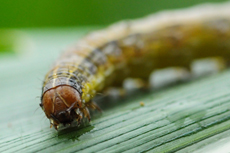 September 14, 2021: In case you haven't heard, the always-awful Fall Armyworm (Spodoptera frugiperda) is making its presence known this year in bigger and more voracious numbers than ever before. In fact, according to the Smithsonian, the caterpillars are invading at an unprecedented level.
Read More >>
Did You Know? The July Flower Edition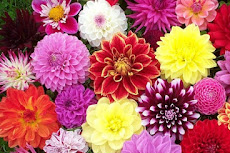 July 27, 2021:At this point in a summer full of excessive heat and astonishing amounts of rain (depending on where you live, or if you live in southern Arizona, where we've had both), I thought we could all enjoy a relaxing blog about gorgeous flowers that bloom in July with interesting factoids about each. I hope it works for you.
Read More >>
What's This Bug? The Hag Moth Caterpillar.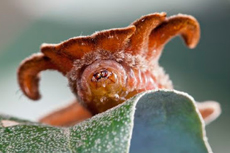 June 30, 2021:With this creature, it would be easy to say, "It's so weird" or "It's creepy looking", but really it's none of those things. It is exactly what a Hag Moth Caterpillar (Phobetron pithecium) should look like. Also called the Monkey Slug Caterpillar, these caterpillars are found all over Eastern North America and into the Midwest.
Read More >>
What's the Deal with Ladybugs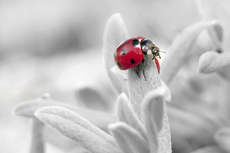 May 20, 2021:If you've been purchasing ladybugs from us over the years, or if you are considering a purchase, you may have wondered why their availability has been so erratic. The reasons for this are very simple, and yet complex at the same time. But what it boils down to is that ladybugs, like many other things that people "love", are the victims of their own popularity.
Read More >>
Earth Day 2021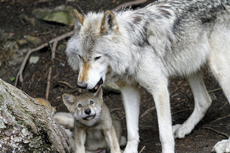 April 20, 2021:This year, we have chosen to mark Earth Day be donating a portion of our sales to two very worthy non-profits. One, the Center for Biological Diversity is doing such important work for everyone that we are supporting them for the second year in a row. The other non-profit we have chosen is Desert Survivors, an earth-and-people-loving organization with deep Tucson roots.
Read More >>
Springtime Codling Moth Control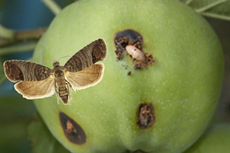 March 22, 2021:It doesn't matter if you have two or 2,000 trees, the thought of codling moths in your orchard can keep you up at night. These fruit-damaging pests mainly affect apples, but they can also be found on peach, pear, plum, quince, and walnut trees. It's not the adult moth part of the insect's life cycle that is the problem here; it's the larvae. Once they've emerged, they immediately start tunneling into and feeding on the nutrient-packed fruit your tree has provided.
Read More >>
Snow Moon Gardening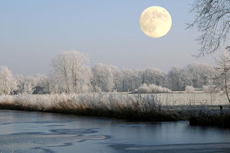 February 26, 2021:This weekend we will be gifted with February's full moon, known as the Snow Moon. For many of you out there, as you peer out the window at the snowscape that is your yard, the evocative nature of this name may not be all that appealing. But even for the snow-weary, this lunar event should produce some beautiful images and it gives us all an opportunity to consider gardening by the moon's cycles.
Read More >>
What's This Bug? The Fungus Gnat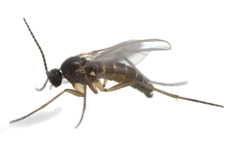 January 14, 2021:These itty bitty insects are fungus gnats, although they go by many names, including "soil maggots", "soil gnats", and, (very commonly) "fruit flies". People often mistake fungus gnats for fruit flies, but if you look closely you will see that they look more like tiny mosquitoes than any kind of fly. Although they look like mosquitoes, they don't behave like them. They can't bite and are utterly harmless to humans. However, they do have a nasty habit of flying around people's faces, so it's pretty easy to inhale or swallow one. Unpleasant but not necessarily dangerous.
Read More >>
The Tree Cut Down By a Cartoon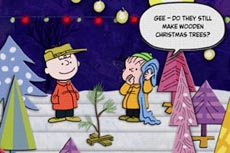 December 9, 2020:If you think politics are polarizing, try asking a group of people how they feel about aluminum Christmas trees. Whether you like their kitsch factor or find them an abomination, there is no denying that their shimmering sheen is a sight to behold. Aesthetics aside, their place in American culture and their ultimate demise are as interesting as the reflective light patterns they create.
Read More >>
Trees & Thanksgiving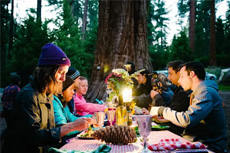 November 19, 2020:As I continue my months-long devotion to trees, Thanksgiving looms large on the calendar. It's a week away as I write this, and people are scrambling to get their plans together. I feel fortunate in that we had already been planning an immediate family-only meal ahead of the Covid call to shrink gatherings. Without the preoccupation over preparations, I have had time to consider how trees fit into Thanksgiving. My conclusion is that every season, and every holiday, gives us an opportunity to appreciate trees and Thanksgiving gives us some special opportunities.
Read More >>
Yes, We Have Trees In Our Desert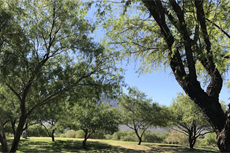 October 21, 2020:The biggest misconception non-desert dwellers have about our ecosystem is that we don't have trees. Or that our "trees" are saguaros. Both couldn't be more untrue: We have a huge number of trees that grow happily here and, while we love our saguaros, they are the grandfathers of the desert cacti and not trees at all. The Sonoran Desert where I live is a harsh and arid place, but by no means the harshest or most arid of deserts (see here for those). The part of the Sonoran Desert I live in (Tucson) is not even the most extreme area in the region. Here we have some elevation, deep underground water resources, and, on occasion, are able to pull moisture from the Sea of Cortez and even the Gulf of Mexico. All of which means this ecosystem is able to maintain healthy trees and tree diversity.
Read More >>
A Perfect Paring: Cannabis and IPM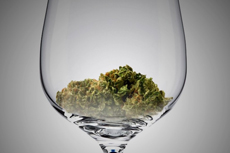 September 2, 2020:Current cannabis growing norms are ideal for practicing Integrated Pest Management (IPM). Whether they are motivated by the desire to grow healthy, clean plants, or purely by regulatory constraints, the end result is the need to minimize impacts on people and the environment. IPM begins with getting your soil or soil medium right and moves on to pest prediction, trapping and monitoring; using cultural, biological and (carefully vetted) chemical controls and, throughout it all, conscientious observation and record-keeping to plan for the future (for more on all this see our IPM page here). All of which works perfectly for a well-run grow.
Read More >>
10 Great Plants That Need A Good Home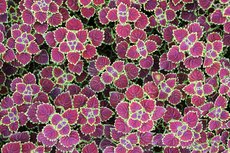 July 30, 2020:If you are deep in the throes of Plant Parenting (or just a Plant Lover), you are probably always looking for a new plant to add to your collection. I would like to suggest the following 10 candidates. These plants aren't wildly new; in fact, you've probably seen most of them before. But give them a second look anyway - even the smallest, scrawniest brown dog in the pound has untold stories to share with you.
These are not in any particular order and I have thrown in a mix of types to (hopefully) offer something for everyone. Additionally, they are all fairly-easy to very-easy to grow, for those people whose eyes are bigger than their nurturing skills. With the exception of the Fiber Optic Grass, this selection consists of tropical plants and several of them are toxic to a degree. While that should not necessarily disqualify them, it is something to consider for many people. I have also included links to more information on caring for them, so you can get the low-down quickly.
Read More >>
Oils for Pest Control – Essential, Botanical, Whatever...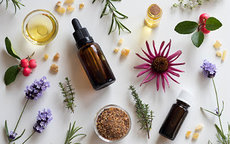 June 26, 2020:Essential oils are the driving force behind many of the nature-based pest control and fungicide products in the retail world today. Sometimes called botanical oils or horticultural oils, the distinctions between essential and botanicals can be semantic, non-existent, or formulation-driven. Horticultural oils, on the other hand, are generally mineral oils and not plant-based. Essential oils are derived from various plants and have been used to combat pests for hundreds, if not thousands, of years. Neem oil, for instance, is a product of the Neem tree and has been used in India since ancient times. Essential oils work in many ways to control pest creatures and fight pathogens: they smother insect pests, they coat plant surfaces and suppress fungal growth, they breakdown insect exoskeletons, they disrupt reproductive cycles and they are excellent repellents. Sometimes all the different oils can be overwhelming to consider; I'm going to go over some of the products we carry to (hopefully) ease some of that.
Read More >>
What is That? The Shaggy-Legged Gallinipper.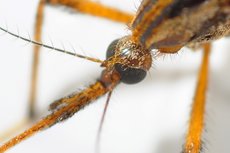 May 14, 2020:These days everyone wants to just get out and get on with their summer fun (except for those of us in AZ who are entering our self-imposed, heat-avoiding annual lockdown); but, remember there are hungry creatures out there waiting anxiously for your return. Case in point: The Shaggy-Legged Gallinipper (SLG). If you think this sounds like something you might hear on a show like "Moonshiners", you aren't far off. "Gallinipper" is an heirloom Southern term for an exceptionally large insect with a frightening bite. Which this is and it has hairy legs.
So, what is this bug? It's a mosquito (Psorophora ciliate), but not your average skeeter. It's unusual in many ways. First of all, the SLG is big (as you've no doubt deduced) - like 3 to 6 times as big as a typical mosquito. It's fairly rare and does not appear unless there has been abundant wet weather. It's also an aggressive carnivorous predator that prefers other mosquitoes as prey, but does not limit itself to them. On the up side, it's not a vector for disease transmission to humans...
Read More >>